Looking for Celebrities, Motivational Speakers, Comedians, Musical Talent or Impersonators?
Call or e-mail today @ 415 286 6568.
Some of the speakers we can arrange include Chevy Chase, Danny Glover and Dolly Parton just to name a few. Our comedy talent booking resources include names like Dana Carvey, Chris Rock and Jerry Seinfeld.
We also have experience booking live music for over a decade and can get you the perfect talent for your event...
Strong Music Industry Ties Allow Us To Obtain The Talent You Need...
From Maria Muldaur to Mellow Man Ace to Me First & The Gimme Gimmes...
EventMagic can provide top name talent, locally or nationally.
Jazz, Country, DJs, Bluegrass, Hip Hop , Reggae, Heavy Metal, Punk
You Name It
from celebrity impersonators, to the real thing
;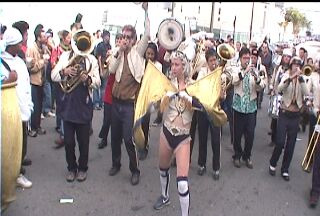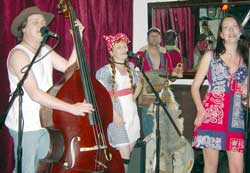 Email Us for an extensive list of all of our available talent.
EventMagic can facilitate almost any concert production or live artist you can imagine ... call to find out more details and how we can turn your next event into something special.
Event Magic is a full service event facilitator specializing in all types of events; such as weddings, showers, engagement & rehearsal parties, brunches, receptions, dinners and various social affairs. We can handle all details of an event from entertainment booking to catering, videography, valets & limousines, staffing, lighting and decor.
Our clients have received top notch red carpet service, at venues ranging from Cathedrals & Concert Halls to Corner Bars. There is no job too large or too small for us. Let Us Provide a Lil' Magic at your next affair...

Contact Us Via Phone 415 286 6568 or Email Today!
or
Lighting - Videography - Photography - Catering - Entertainment - Party Rentals - Linens & Glassware - Tables & Chairs - Valets & Shuttles - Limousines - Event Planning & Coordination Services - Decor & Design Themes - Destination Weddings