Lighting - Videography - Photography - Catering - Celebrity & Entertainment booking - Party Rentals - Linens & Glassware - Tables & Chairs - Valets & Shuttles - Limousines - Event Planning & Coordination Services - Decor & Design Themes - Destination Weddings - Centerpieces - Wine Tasting Events - Children's Parties
Looking for wedding photography services?
Event Magic has award winning photographers
with beautiful portfolio work available for review upon request.
Call Us Today... 415 286 6568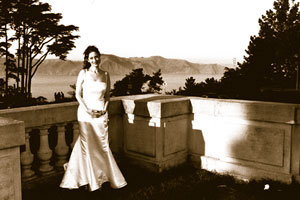 Event Magic is a full service event facilitator specializing in all types of events; such as weddings, showers, engagement & rehearsal parties, brunches, receptions, dinners and various social affairs. We can handle all details of an event from entertainment booking to catering, videography, valets & limousines, staffing, lighting and decor.
Our clients have received top notch red carpet service, at venues ranging from Cathedrals & Concert Halls to Corner Bars. There is no job too large or too small for us. Let Us Provide a Lil' Event Magic at your next affair...
---

Contact Us Via Phone 415 286 6568 or Email Today!
or
Lighting - Videography - Photography - Catering - Celebrity & Entertainment booking - Party Rentals - Linens & Glassware - Tables & Chairs - Valets & Shuttles - Limousines - Event Planning & Coordination Services - Decor & Design Themes - Destination Weddings - Centerpieces - Wine Tasting Events - Children's Parties